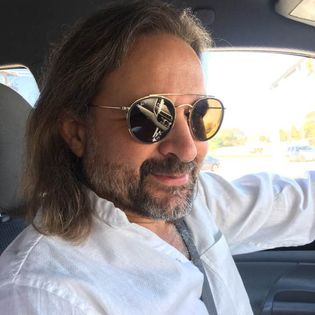 Barry Hebert, is the youngest of four children in a family that loved music, He grew up listening to singer-songwriters at an early age. He was especially fond of artists like James Taylor, Jim Croce, Jimmy Buffet, the Eagles, as well as the old country masters Merle Haggard, Willie Nelson, Johnny Cash, and Hank Williams. Barry enjoys a long history of being involved with music; at a young age, he enjoyed singing along with records and the radio. his interest in guitar began when his older sister started taking guitar lessons and showed him a few chords. He started playing in a church choir in junior high school and soon began playing and singing for fun around friends. While in college he became one of the original members of a country group called the Basin Brothers Band, performing in and around his hometown of Lafayette, Louisiana. As the band's popularity grew, they began to venture out from Louisiana and started playing the Texas dancehall circuit. During that time, Barry began writing songs with several of them making their way into the Band's setlist. Eventually, the Basin Brothers returned to their Louisiana roots and they began concentrating on Cajun music. This happened at a time when Cajun music was just beginning to spread beyond Louisiana's borders. The Basin Brothers Band began touring across the United States and Canada playing venues such as the Greek Theater in Hollywood. The group's first album release on the Flying Fish Label was nominated for a Grammy in the "Best Traditional Folk Recording" category.

Barry took a break from music to start a family; however, he could not stay away from the call of music. After moving to Baton Rouge, Louisiana, Barry began playing in several bands and returned to songwriting. Soon Barry began meeting other local songwriters and he became actively involved in the songwriting community.  Barry, along with his songwriting buddy, Steve Judice, started an annual Songwriter Retreat to provide an opportunity for songwriters to get away and focus on music and networking with other songwriters. The annual event is now typically attended by 40 to 50 songwriters. Barry's music takes him around the Gulf Coast playing festivals in Texas, Louisiana, Mississippi, and Alabama. Barry also performs locally performing his originals, as well as familiar cover tunes. Barry has had the opportunity to open shows for some of his songwriting legends such as Guy Clark, Carlene Carter, Ray Wylie Hubbard, Marcia Ball, Bill Kirchen, to name a few. In addition to performing, Barry is a strong advocate for songwriters, he is a regional coordinator for the Nashville Songwriters Association International (NSAI) and coordinates a weekly songwriter showcase in downtown Baton Rouge.  
Catch one of his shows if you get a chance. His early and varied musical influences are evident in his songs. This is a guy that loves to play music and his enthusiasm is contagious. 
For Bookings or other information request, please send inquiries to: